Get started as an owner-operator with affordable weekly payments.
Have you been wanting to start your own business as a truck driver?
Your first step is to own a truck. However, even individuals with perfect credit often get denied for a truck loan from a dealership. Freight X can help by offering a lease purchase program on one of our trucks with no credit checks, 0 money down, and an affordable weekly payment. You can own your own truck in as little as 2 years.
No balloon payments
Many lease purchase agreements have a hefty lump sum due at the end of the contract. We don't.
Flexible maintenance account
Your maintenance account is your money. We just hold it for you until your agreement is over. You can even use it to pay off your truck.
Pay it off early
Once you've made it through half of the payments, you're free to pay off the full truck amount at any time.
When can I start a lease purchase contract?
If you're interested in becoming a lease purchase owner operator at Freight X, you must be a company driver for at least 90 days first.
What do you pay company drivers during the 90-day period

?

We do require anyone interested in lease purchasing to be a company driver for at least 90 days. During that 90-day period, we pay 44-48 cents per mile depending on experience.  
Can I run under my own authority or the authority of another trucking company?
We aren't in the business of leasing trucks; we're in the business of running freight. Because we aren't a truck leasing company – our lease program is a service we offer to drivers who want to own their own truck – you must run under our authority. 
How many years of experience do I need?
We require drivers to have at least 2 years of driving experience. Special consideration is given to veterans, so please contact us if you're interested in driving for Freight X!
Do I make less than an owner operator because I'm leasing a truck?
No way! Some trucking companies pay lease purchase owner ops less than regular owner ops, and we don't think that's fair. We pay you the same as we pay other owner operators. You can read more about payment and earning potential in our Career Path Guide.
Ready to talk about lease purchasing?
Simply fill out this form or give us a call at 352-629-2042. We'd love to answer any questions you may have about our lease purchase program!
Learn more about lease purchasing at Freight X
We're not in the business of leasing trucks. We're in the business of running freight. That's why you can count on us to be fair with our lease agreements – we aren't trying to make our money there. Plus, we're your business partner when you join our lease purchase program – we all want to make money, and we'll help you reach your goals.
Our lease purchase agreements are fair and affordable, giving you the opportunity to start your own business without worrying about an expensive upfront cost.
2-3.5 year lease options
We'll help you find the right balance between the length of your lease and your monthly payment.
$400-$500 weekly payments
The payment is heavily influenced on the value of the truck, but our payments are always affordable.
Fair truck valuations, always
Many other trucking companies double the price of the truck for their lease agreements, charging you over $100,000 for a truck that's only worth $50,000. We don't do that. Our truck valuations are always fair, and that's something you can count on.
What one of our lease purchase drivers has to say
This is by far the best company I have ever been with. When you go in to talk with the GM about the job he will put everything out in front of you the way it is and will explain to you whatever you do not understand. They always help their drivers when needed. This is a carrier that treats you like family.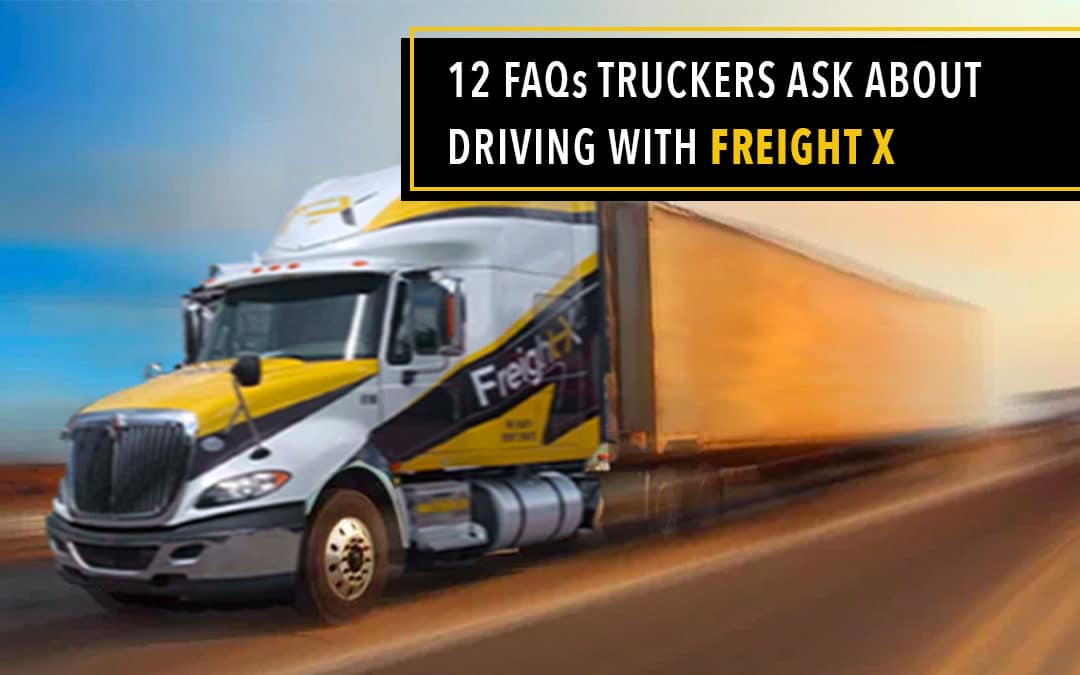 If you're interested in driving for us, here are some answers to questions you may have!